Dawn Chorus
Version 0.8 (Devon & Klaus) - Public build
---
Hi, Keo here!
Today (one day ahead of the time, as I will be busy over the weekend) we're releasing v0.8 build of Dawn Chorus. Inside there's a continuation for Devon's route, new content for quasi-secret Klaus route, and new sprite for Torulf. You can download it from our game's page!
Changelog:
- the rest of Day 1 for Devon
- the rest of Day 1 for Klaus
- new sprite for Torulf
- minor fixes and improvements to the text
Regarding Devon's sprite - the longer the poll was active, the more the results were in favour of Devon's new sprite, so we decided to keep it as it is for now.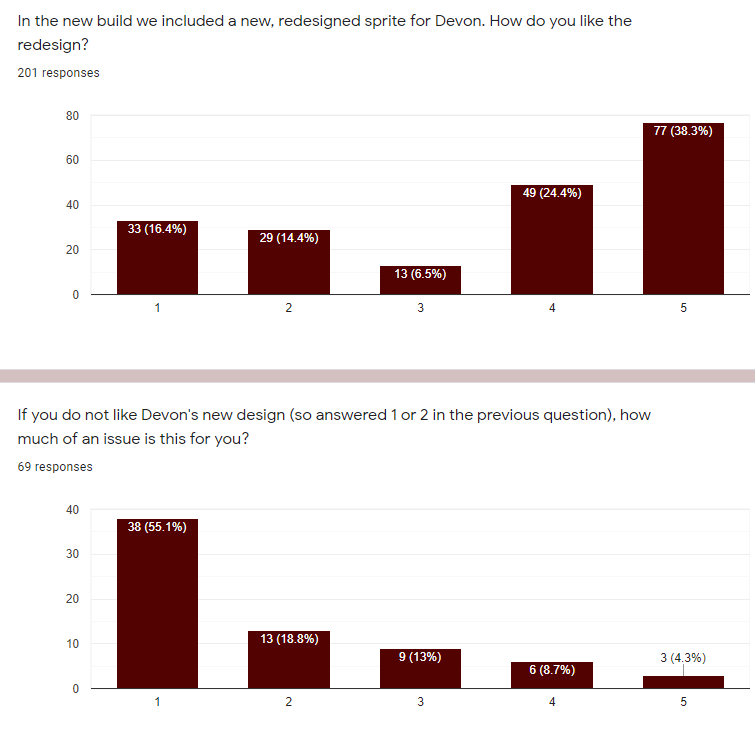 Files
Dawn_Chorus-0.8.3-pc.zip
138 MB
Mar 26, 2021
Dawn_Chorus-0.8.3-mac.zip
121 MB
Mar 26, 2021
Dawn_Chorus-0.8.3-android.apk
139 MB
Mar 26, 2021
Comments
Log in with itch.io to leave a comment.
I'm a bit confused about how to get klaus?
i want bjorns route so ba
It's coming, don't worry!
Oh boy, gotta say this update is awesome! I had my doubts about Devon's new sprite, but after this update I got used to it and I actually think it's better. Also happy to report that I found Klaus' route and loved it even though he is a bit weird lol :P
Btw a suggestion, if you guys are going to change sprites it would be better to change for the characters that are getting their route updated, it give time to us players to get used during the playthrough to it as I just did with Devon.
Oh, and before I forget, it seems there is a bug at the end of Klaus' route. His purring seems to be in a infinite loop even in the author's notes. That's all I guess see ya! :3
I'm getting desperate. what do I do to go through Klaus's route, I don't mind if it's just a hint either man I needa see this weirdo.
i sat with mikko and then did devons route but dont help with telescopes go back to lunch
I didn't know how much I needed Rune just appearing in my life until I played the game. I am not saying he is my absolute favourite character, but he is.
I think you meant (so he came) but typed (so came)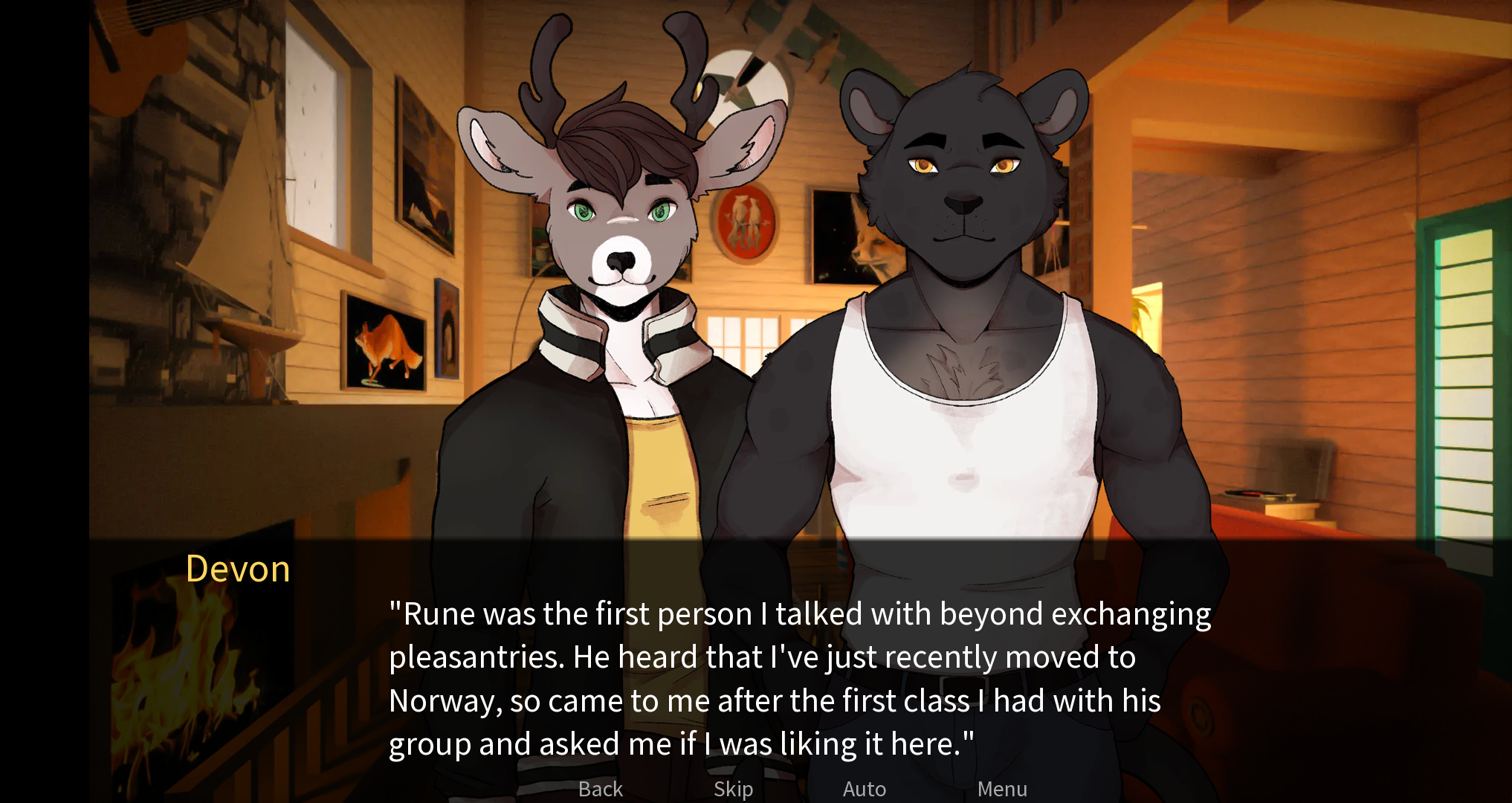 Although I would go so far to call that sentence a run on sentence. I offer the following as an alternative:
"He heard that I recently moved to Norway. After the first class I had with his group, he came to me and asked if I was liking it here."
Ok, now I need to ask myself how badly I want to hunt for quasi-secret Klaus route content
Klaus is the character who wanders off into the forest and can start the halloween werewolf scene (I'm not 100% on their species,so this is the best I can do). You're thinking of Rune, who is the deer